October 13, 14, 15 – 2023
@ Curtis Hixon Park
VIP at Oktoberfest Tampa
 No lines | Free Refills | König's Feast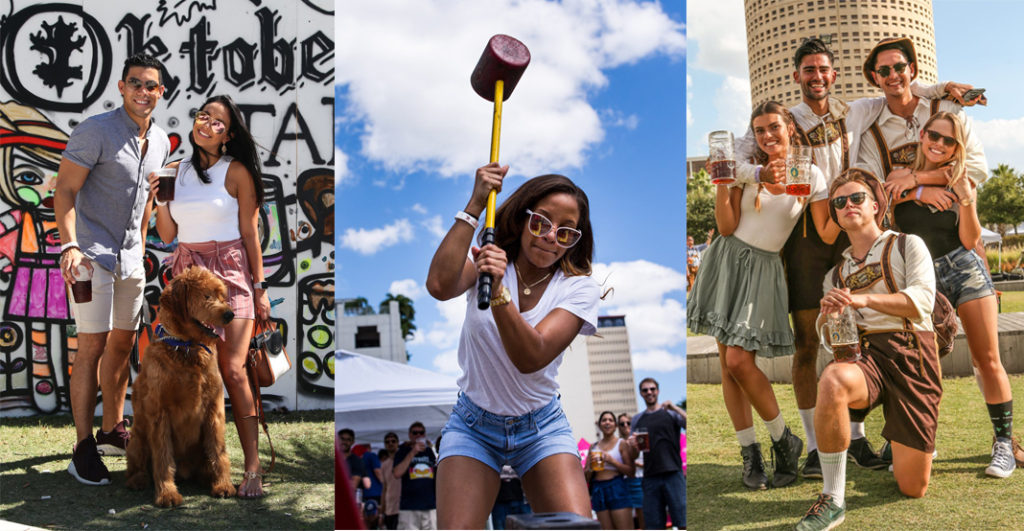 Be in the heart of the action! Every year we work to improve the experience for everyone. Rock VIP style this year, you can forget about those beer tickets, you can forget about standing in lines, while you enjoy your Oktoberfest Tampa experience.   Did we mention the complimentary Stein refills?  Your brew, or wine of your choice. You also receive a full Kings Feast food plate, whenever you are ready that is brought to your table. One plate is included in your ticket. Additional plates are available for purchase directly from your VIP bar crew. Food and beverage table side service is only available in the VIP shade tent!
VIP IS THE BEST WAY TO FEST!!
What's Included in the VIP experience package:
• Commemorative Oktoberfest Stein (1 Liter Acrylic)
• Complimentary Refills of Your Favorite Beer, Wine or Pop
• König's Feast (Get a full food plate including a Pretzel!)
• Table side service (Food delivered to you!)
• VIP Box Office
• Air-conditioned VIP Restrooms
• VIP Shade Tent with private bar
• VIP – Champagne Bottle Service : Champagne will be available for purchase only in our VIP tent. Just let your fabulous bartenders know in the VIP tent that you would like a bottle.  Let's Party!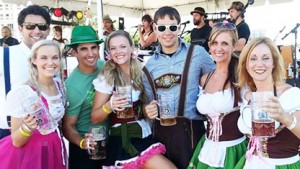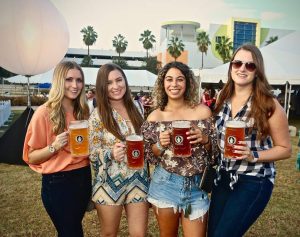 Play in our Outrageous Bavarian Games.
They're all free to play and you can win free prizes and serious bragging rights!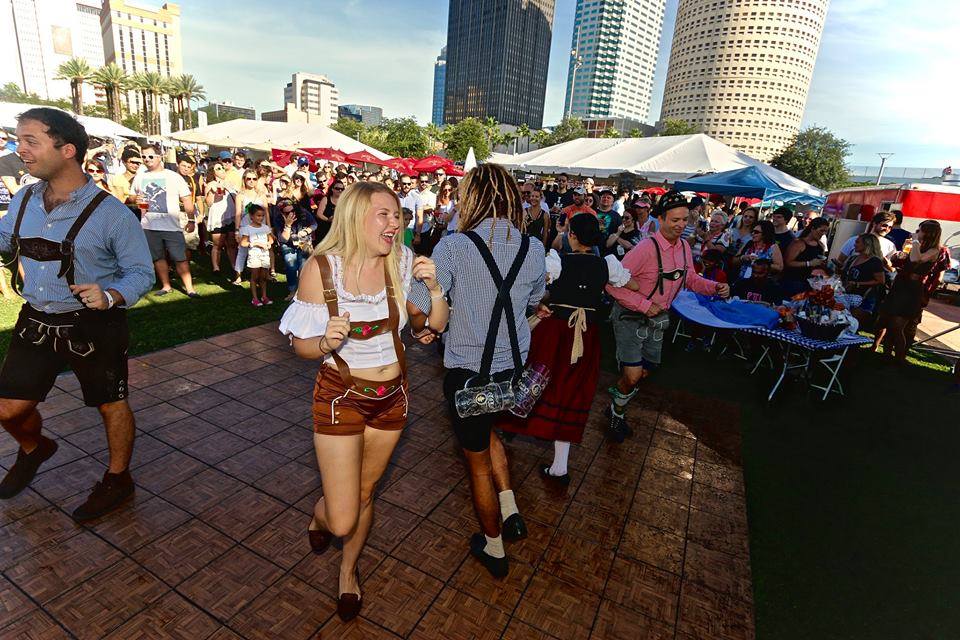 __________________________________________________________________

LOOKING TO INVEST IN A CORPORATE VIP TEAM BUILDING PACKAGE FOR YOUR STAFF?   
>>> Check out our custom CORPORATE VIP TEAM BUILDING page. <<<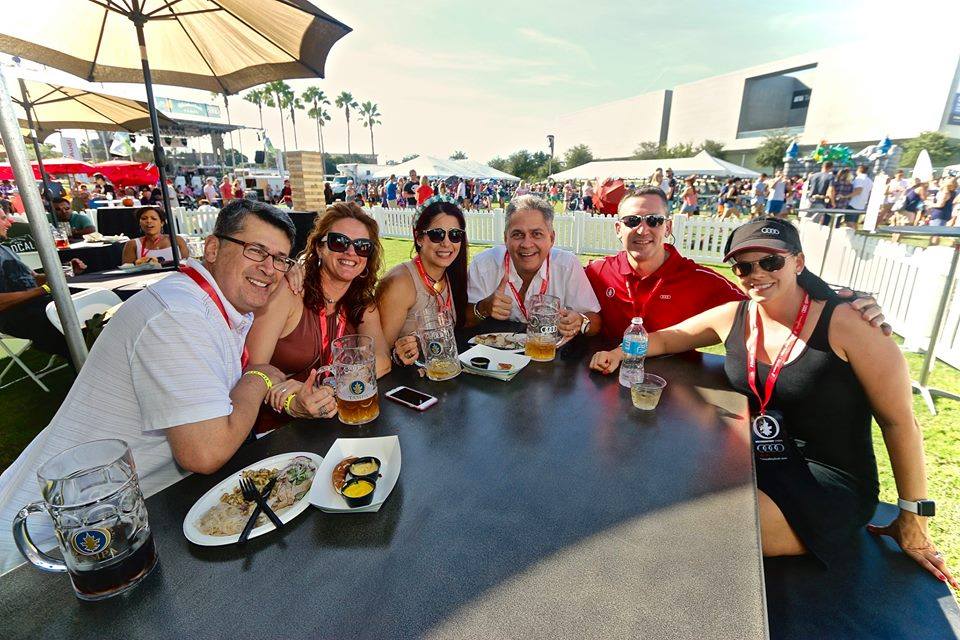 Want to treat friends & family?
RESERVE A VIP "STAMMTISCH" TABLE
If you truly want to relax over the weekend this is absolutely the best way to do it. A VIP table means you don't wait in line for a seat, or even a beer. Order your beers table side. Get a liter Stein, filled with tasty cold beer. That's 32oz of golden delicious refreshment. We're reserving only a few tables for our VIP area's. Extremely limited availability. You get six VIP passes, and your own table for the entire day. Each table comes with the ability to hang your company or family banner, like the official tables of the festzelt tents in Munich, Germany. Oh yeah, and a server to take care of your food and beverage needs.
THIS IS HOW YOU CELEBRATE OKTOBERFEST – VIP TABLE FOR YOU AND 5 OTHERS 
FRI + SUN: $1100,   SAT: $1300
6 – Official Oktoberfest Tampa Steins (1 Liter dimpled Acrylic)
Free Refills of any of your favorite beer, wine, water or soda pop beverage!
Your own reserved Table and Benches inside the VIP Shade Tent
VIP Entrance / Express Gate Entry
König's Feast – 6 large food plates, including a pretzel!
VIP Air-conditioned restrooms
VIP Champagne Bottle Service available for upgrade
To Reserve A VIP table, please email: nicol@oktoberfesttampa.com
Unlimited Refills on WINE are included in your VIP ticket and include :
– Riesling
– Gewürztraminer
– Merlot