Our Oktoberfest Tampa kitchen will serve up a variety of traditional German fare!
Our Large Plates include your choice of protein, and all the traditional German sides:
Classic Chicken Schnitzel
Jaegerschnitzel (with mushroom gravy sauce) & Spätzle
Traditional Bratwurst
Oktoberfest sausage
Frankfurters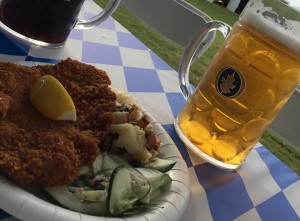 Traditional bratwurst with sauerkraut is definitely on the menu.
We will have a variety of sides to choose from:  
– traditional potato salad
– cucumber salad
– German sauerkraut
DESSERTS
Bavarian Pretzel
How can we forget warm pretzels with mustard?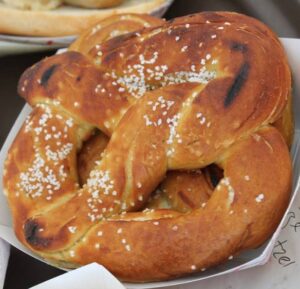 German Plum Cake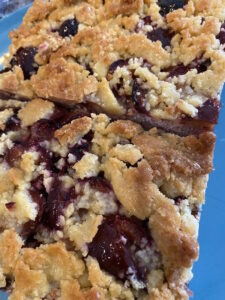 German Apple Strudel
– – – – – – – – – – – – – – – – – – – – – – – – – – – – – – – – – – – – – – – – – – – – – – – – – – – – – – – – – – – – – – – – – – – – – – – –
BEER CATEGORIES: 
– Pilsner or "Pils"
– Märzen / Oktoberfest
–  Dunkel
– Hefeweizen
– Radler
–  N/A
WINE:
– Riesling  (Chateau St. Michelle)
– Gewürztraminer (Chateau St. Michelle)
– Merlot (Hogue)
OTHER BEVERAGES:
– Soda / Pop
– Bottled Water  (free water kegs will also be available at multiple stations around the fest!)
– Fresh Squeezed Lemonade